12 Top Drones with Excellent Cameras, GPS, Autopilot, and Low Prices
If you are going to buy a drone, then you probably want to go for something that has GPS, an autopilot system, and a 4K camera. Having access to these premium drone features will give you wonderful options when it comes to flying, filming and aerial photography.
Just because you want a drone that has all these features doesn't necessarily mean that you want to have to spend a lot of money to get them. The drones listed here today all have 4K cameras, excellent autopilot systems that allow you to pre-program waypoints (you can still take over as a manual pilot) and best of all, they are all relatively low priced.
Here are twelve of the top easy to fly drones with excellent cameras, GPS, autopilot, and low prices: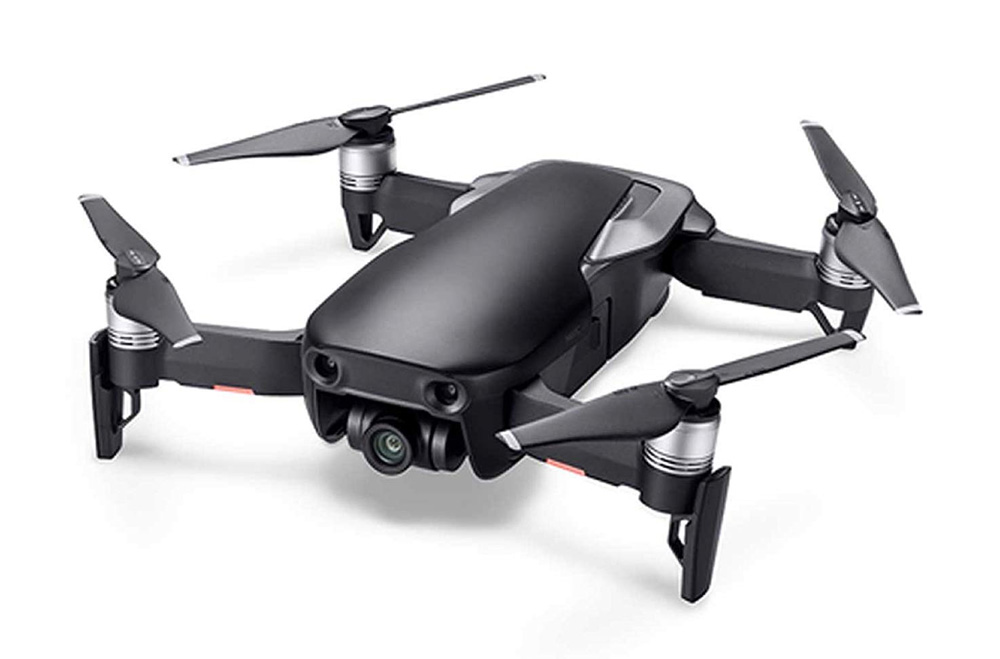 This is the smallest member of the DJI Mavic family. The DJI Mavic Air is compact, highly foldable and offers you exceptionally high image quality for something so small. It comes with an impressive obstacle avoidance system, can shoot 4K/30p videos at 100 Mbps and is very affordable. The only drawback is that it uses Wi-Fi connectivity as opposed to the more robust OcuSync or Lightbridge signal transmission systems that offer better performance over distance.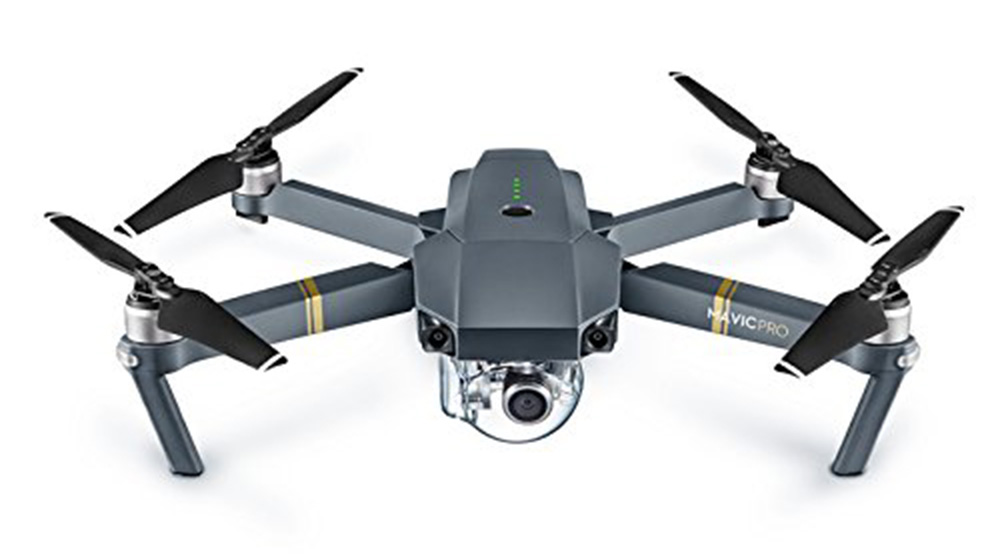 The DJI Mavic Pro is loaded with technology and has the capability to fold down to the size of a water bottle. It comes fully loaded with a 4K camera that can take 12 megapixels still photos, has a control distance of about 7,000 meters and a battery life of up to 27 minutes. It can fly up to 40mph and has both GPS and GLONASS which ensures precision flying both in and outdoors. It also includes all of the intelligent flight modes that DJI is so famous for such as Follow Me, Point of Interest, Home Lock and Waypoints.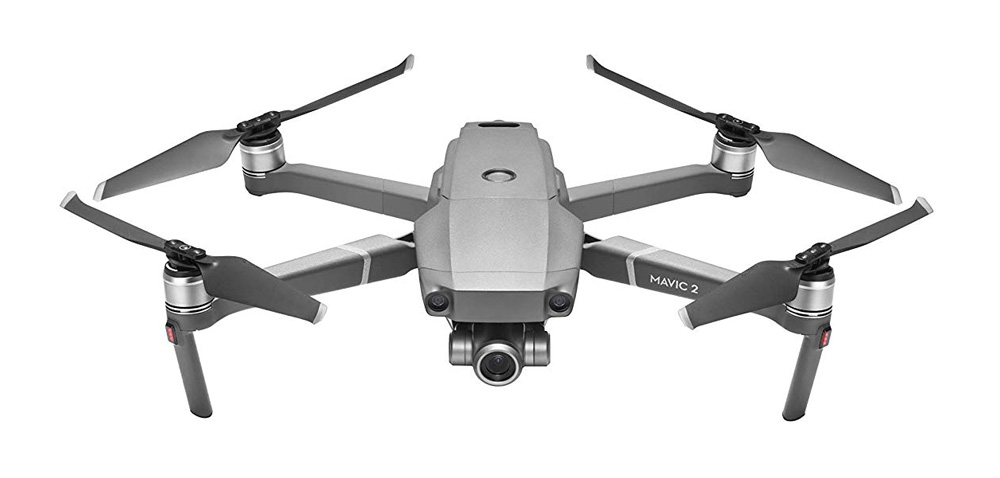 The DJI Mavic 2 Pro & Zoom and the DJI Mavic 2 Pro have very similar features. The only notable difference is in the kind of cameras that they carry. The DJI Mavic 2 Pro & Zoom comes with a smaller 1/2.3-inch sensor with the ability to zoom through 24mm to 48mm. It has a wonderful build, a 28-minute flight time and is equipped with OcuSync 2.0 which is the latest version of the DJI video transmission technology.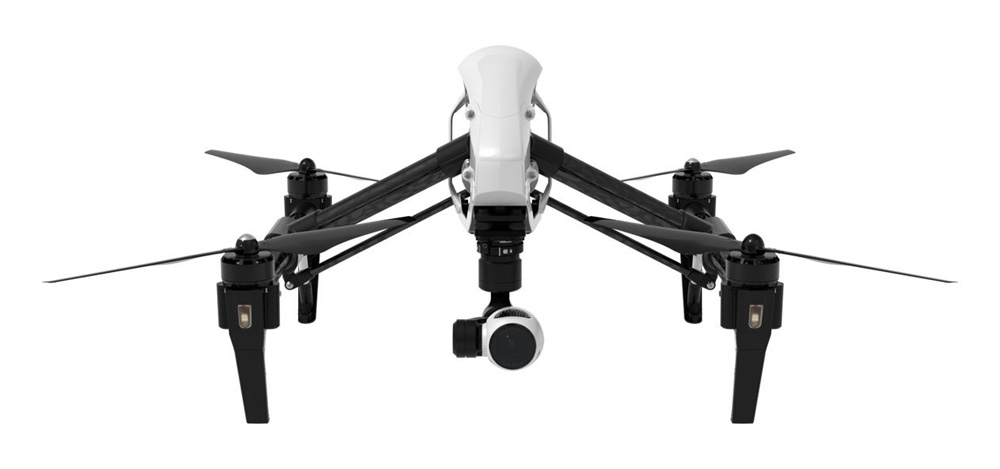 This is one of the top drones that combines an incredible build with excellent features such as stable speed and performance, connectivity to a feature-rich mobile app, 4K video recording capabilities and an excellent bundled remote. The main problem with Inspire 1 is that it looks like a war machine as opposed to your friendly neighborhood recreational drone.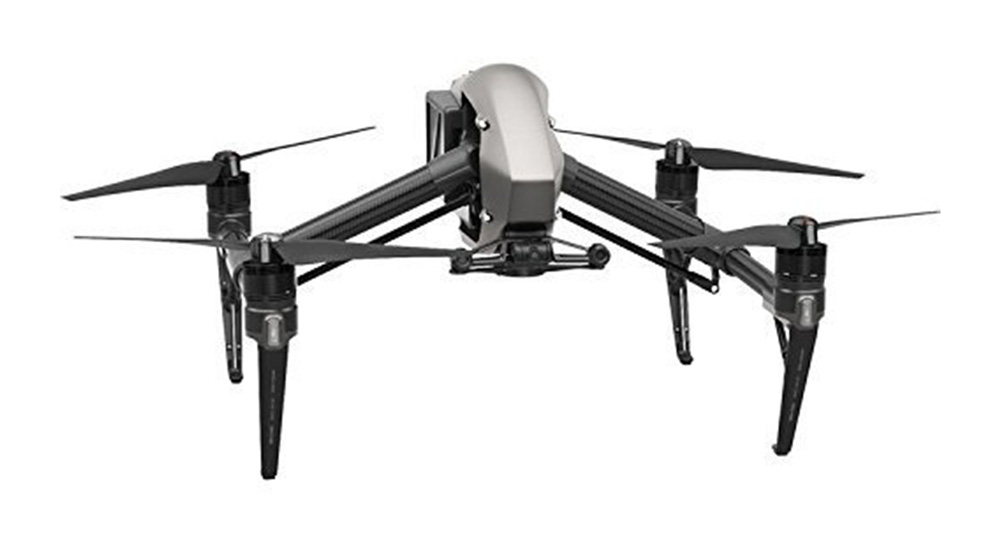 DJI Inspire 2 Zenmuse Bundle is everything DJI Inspire 1 is on steroids. This is a beast of a drone with an HD video transmission system, a 360° rotating gimbal that gives your camera unobstructed views and a new image processing system that can record at up to 5.2K in Apple ProRes, CinemaDNG RAW and more. It comes with incredibly DJI smart flight features such as Active Track, Return Home and QuickSpin.
Hands down one of the most advanced drones money can buy. The Phantom 4 Pro comes with an amazing 4K camera that can take 20-megapixel stills, a 1-inch megapixel CMOS sensor and has a flight time of about 30 minutes which is one of the longest flight time on any consumer drone in the market. It has an obstacle avoidance system and a host of intelligent flight modes including Home Lock, TapFly, Return Home, Follow Me and Waypoints.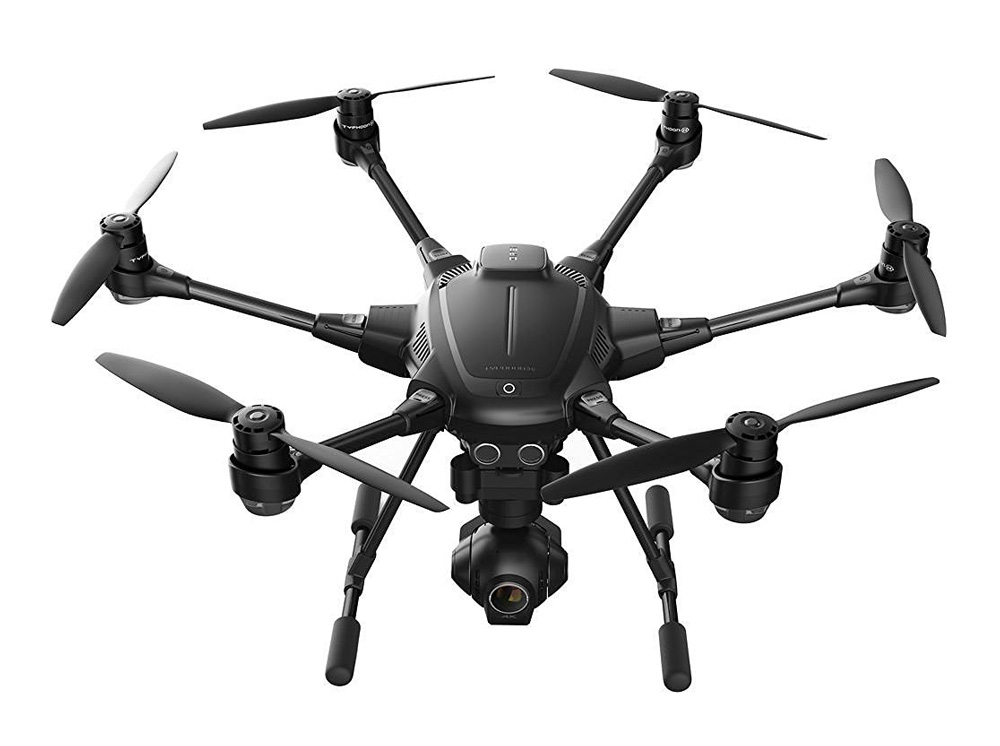 The Yuneec Typhoon H is a hexacopter (6 blades) which means it has a more powerful lift than your typical quadcopter. It has an obstacle avoidance system as well as "follow me" capabilities. Apart from the intelligent flight modes such as Return Home, Journey Mode, Point of Interest and a host of Smart Safety features, this drone has retracting landing gears that give your camera a 360° field of view when in use. It has a 22-minute flight time.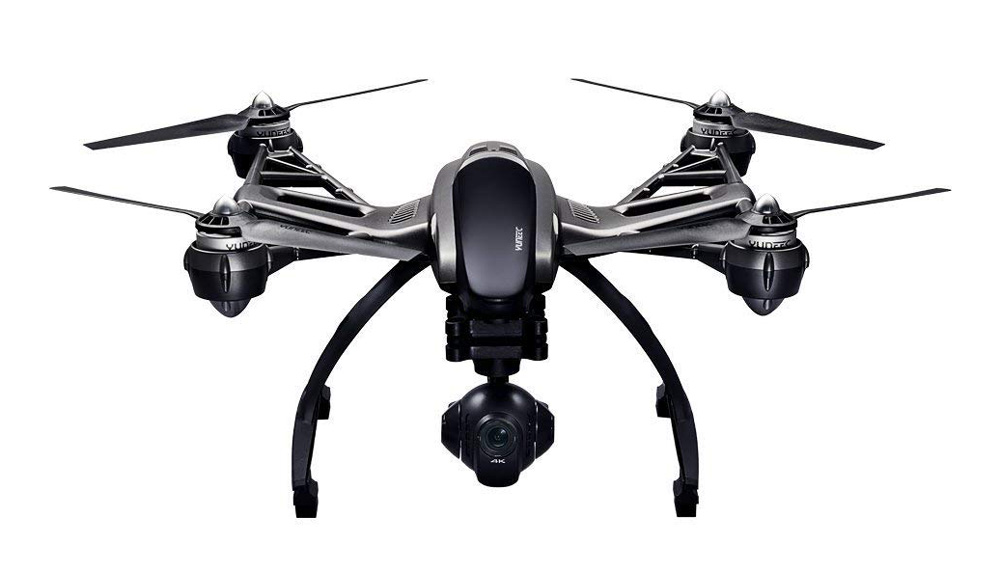 The Yuneec Typhoon 4K gives you an incredible array of advanced features at a price that is much lower than that of drones in its caliber. Fully loaded with a 4K camera and autonomous flight modes such as Watch Me and Follow Me, this drone has a controller that comes with a built-in touch screen which allows to easily adjust its various flight settings. It has a 25-minute flight time.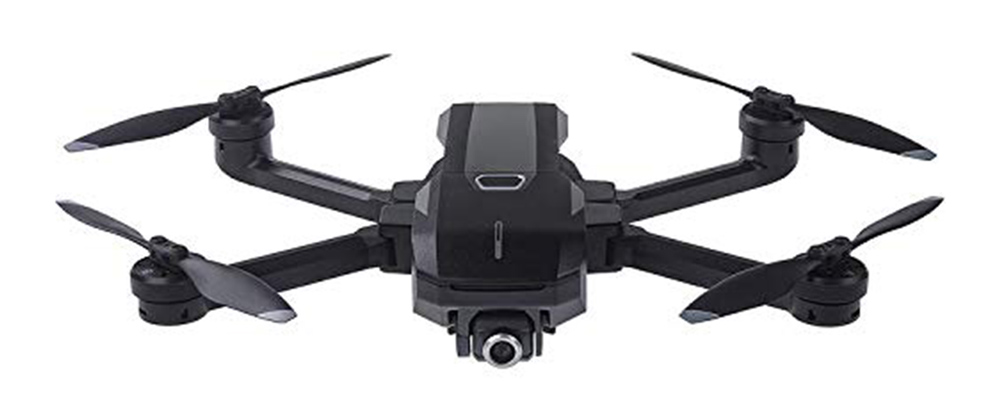 The Yuneec Mantis Q is a foldable, highly portable drone that packs a heavy punch. It comes with 33-minute flight time and is rather fast in the air. While it doesn't have a mechanical gimbal, it does make up for it by having an electronic image stabilizer that gives its 4K camera the ability to take perfectly still photos and videos even at great speeds. It shoots 4K video at an impressive 30fps and 13-megapixel stills. It even has voice control!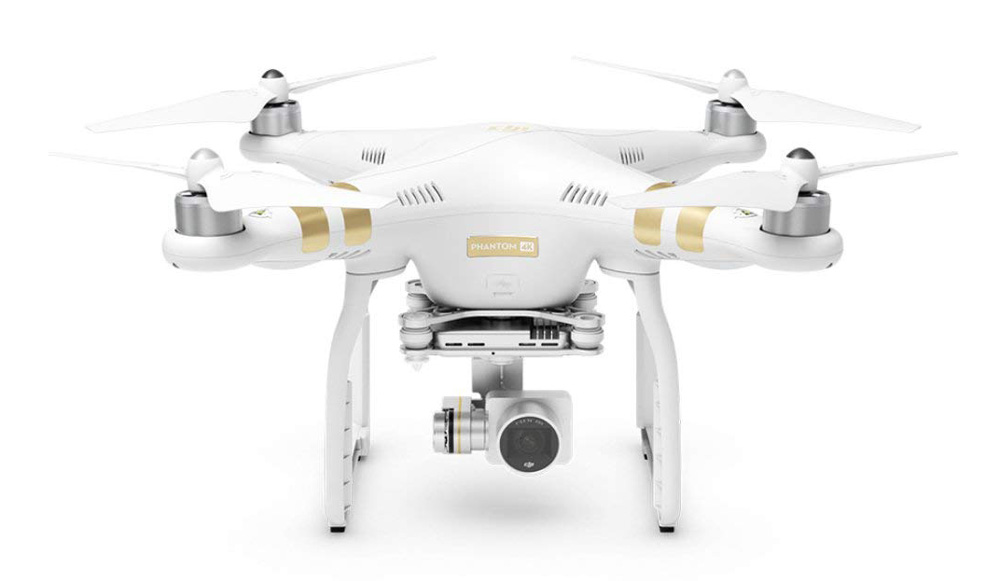 The DJI Phantom 3 4K is a wonderful addition to the DJI Phantom family. Cheaper than the Advanced and Pro versions, the Phantom 3 4K offers you everything that the Standard version has with an additional 4K camera and a flight distance of about 1,200 m.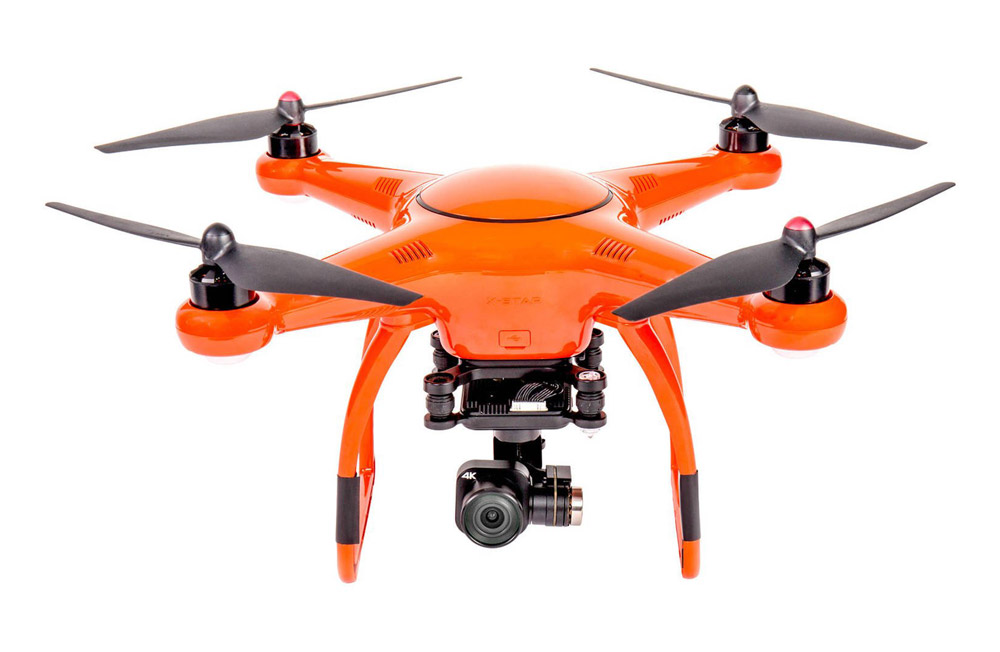 This is a high-quality camera drone equipped with GPS and a low price tag to boot. The Autel X-Star Premium comes fully loaded with beautiful features such as a 2KM flight range, a 4K camera that can take 12 megapixels still photos, 25-minute flight time and autonomous flight modes such as Follow Me, Waypoints and Orbit.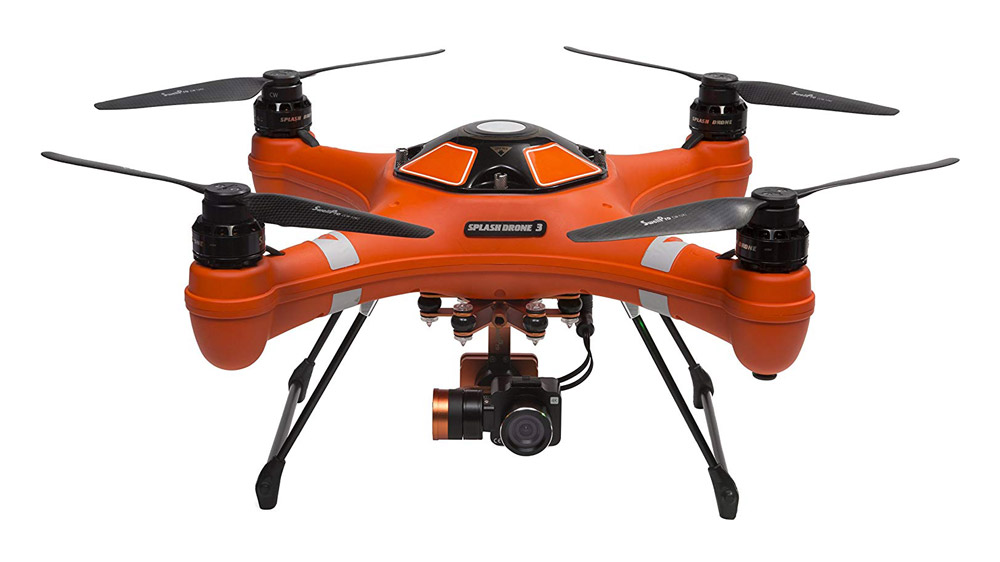 The feature that stands out the most about the SwellPro Splash Drone 3 Auto is that it comes fully loaded with a 4K HD waterproof camera. It also has a GPS and GLONASS system on-board, is small and compact and has multiple intelligent flight modes such as Follow Me, Return to Home and Waypoints. The only major drawback is that it has a 16-minute flight time.
These are 12 of the best easy to fly drones with excellent cameras, GPS, autopilot, and low prices. They offer excellent performances, stability and most of them are extremely fold able and portable.